Custom PC Built & Upgrades
Quick Fix | Testing & Feedback | Fast Return
Custom PC Built & Upgrades
Custom-built PCs from Renton Computers feature superior performance, dependability, and aesthetics.
An average computer user can easily find a PC on the local market, but some of us have to get a system built especially for us.
We can design a system for you.
Gaming PC
Graphic design PC
AUTO CAD or Engineering
Industrial system
Point of Sales System
Windows / Linux Server
Invest in a custom computer from us and enjoy the unmatched computing performance that comes with exquisite craft skills. Call us right away!
Get a Free Quote
Memory Upgrade
All Brands Repair
Virus/Spyware Removal
Battery Replacement
60 Days Warranty
Memory Upgrade/Replacement
Water Damage Repair
Data Recovery
Water Damage Repair
You guys rock! Thank you for making it painless, pleasant and most of all hassle free! I wish I would have thought of it first. I am really satisfied with my first laptop service.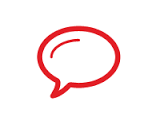 Toni did great job with fixing my laptop for a good price. I recommend any body with laptop problems, they will give you excellent service to all his customers.